Where will you stay during your time here?
Time to go relax in the hunting lodge, with perhaps a swim in the swimming pool. 
The two story barndominium offers 4 bedrooms, 2 baths, and a huge living area with custom bar. The ranch is big enough to keep a large group busy with all of the outdoor activities available before and after hunts.
The Lodge can also be rented and used for a fun and relaxing vacation, without hunting.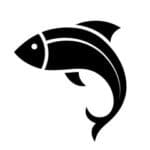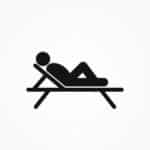 The lodge can accommodate up to 10 adults and 6 children.
Adults (13+) = $250 per night.
Children (12 & under) = free.
A cleaning fee is attached to every booking = $200.
Check in is 1:00pm or later arrival, 10:00am departure.
In order to reserve your space, a 10% deposit is required.
Cancellation & Refunds
All Deposits are non-refundable. A minimum of 2 weeks notice must be given for cancellations and rescheduling. Any cancellations prior to 32 weeks before trip, may be rescheduled with in one year. Cancellations less than 2 weeks before scheduled trip will result in loss of your deposit. Any increases in pricing will be applied to the new date.
Regretfully, we are unable to "hold" or "reserve" dates without full security deposit.